First-Generation College Celebration
2023 First-Generation College Celebration
Join us November 5-8 as we recognize and celebrate our first-generation college students! There will be free giveaways, workshops and more.
November 8 was selected as the date for the annual National First-Generation College Celebration to honor the anniversary of the signing of the Higher Education Act of 1965. The Higher Education Act ("HEA") emerged out of President Lyndon B. Johnson's War on Poverty. Much like other hallmark legislation of that era, such as the Civil Rights Act of 1964 and the Voting Rights Act of 1965, HEA was intended to help level a playing field that for too long had been weighed against Americans from minority and low-income backgrounds. In addition to creating federal grants and loan programs to help students finance their educations, the legislation made key investments in institutions of higher education. Additionally, HEA ushered in programs, particularly the Federal TRIO programs, necessary for post-secondary access, retention, and completion for low-income, potential first-generation college graduates.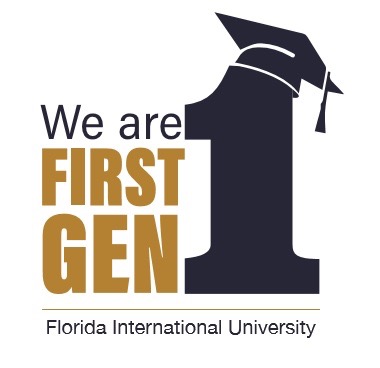 We are excited to announce the schedule for the 2023 First-Generation College Celebration!
Event

Details

Annual First-Generation Celebratory Brunch

Sunday, November 5th

11 a.m.-1 p.m. | Graham Center Ballrooms at MMC

*Tickets are complimentary; RSVP is required.

Career and Graduate School Workshops

Tuesday, November 7th

"Self/Personal Branding on Social Media" hosted by FIU Career and Talent Development

10:00-10:45 a.m. | GC 243

Students who attend will have the opportunity to receive a free, professional headshot following this event

"First-Generation Struggles" – a discussion on mental health hosted by FIU Counseling and Psychological Services

11:00-11:50 a.m. | GC 243

First-Gen Staff Professional Development

12:00-12:50 p.m. | GC 243

NOTE: This workshop is for FIU faculty and staff

"The Path to Graduate School" panel discussion hosted by the University Graduate School
First-Generation Networking Reception – a special opportunity for first-generation students to connect with faculty and staff who are first-generation college graduates

National First-Generation College Celebration Day

Wednesday, November 8th

Join us in the GC Pit from 11 a.m. to 2 p.m. for giveaways, trivia, informational booths highlighting university resources available to first-generation students, and so much more! 
Download the First-Gen Day Virtual Background
Display this special virtual background on Zoom and Teams throughout our 2022 celebration to show your pride in our first-gen Panthers!