First-Generation College Celebration
2022 First-Generation College Celebration
Join us November 6-8 to recognize and celebrate our first-generation college students! There will be free giveaways, workshops and more.
November 8 was selected as the date for the annual National First-Generation College Celebration to honor the anniversary of the signing of the Higher Education Act of 1965. The Higher Education Act ("HEA") emerged out of President Lyndon B. Johnson's War on Poverty. Much like other hallmark legislation of that era, such as the Civil Rights Act of 1964 and the Voting Rights Act of 1965, HEA was intended to help level a playing field that for too long had been weighed against Americans from minority and low-income backgrounds. In addition to creating federal grants and loan programs to help students finance their educations, the legislation made key investments in institutions of higher education. Additionally, HEA ushered in programs, particularly the Federal TRIO programs, necessary for post-secondary access, retention, and completion for low-income, potential first-generation college graduates.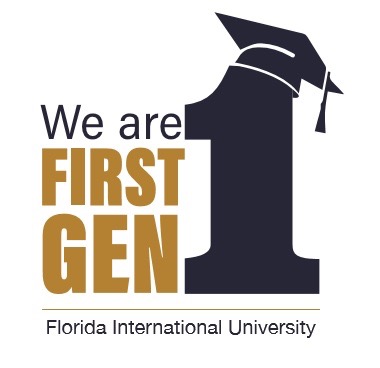 Day 1: First-Generation College Celebration Brunch
Registration is required. Seating is limited and on a first in, first available basis. Register for the event
Schedule for Sunday, November 6, 2022

Time

Event & Details

11 a.m. - 1 p.m.

Kickoff Brunch
MMC Graham Center Ballrooms
Registration required
Day 2: Exploring Careers and Graduate School
Schedule for Monday, November 7, 2022

Time

Event & Details

11 a.m. - 12 p.m.

Navigating the Job and Internship Search Process
Hybrid: GC 243 | Zoom

The job search process is a time when you navigate who you are and the opportunities you are seeking while managing how you will be perceived by others. Attend this workshop to gain further insight and tips to help increase your opportunities!

12 p.m. - 1:30 p.m.

Graduate School Panel
GC 243

Refreshments will be provided.

Meet first-generation college students who took the next step and decided to pursue a graduate education. They will share what motivated them as well as their experiences, challenges and triumphs that accompanied that journey. The panelists will also offer insights on what to know when considering graduate school and how to best prepare while you are still an undergrad. The panel will also provide general information about applying to graduate school.

2 p.m. - 3 p.m.

First-Generation in the Workplace
Virtual

Register via Handshake




As professionals, many first-generation college grads and their communities face institutional barriers that have historically made it difficult for them in the workplace. Attend this workshop to learn what it's like to be a first-generation college grad in a professional setting! Panelists will speak about common challenges, resources and strategies for success.
Day 3: First-Generation College Celebration Day
Schedule for Tuesday, November 8, 2022

| Time | Event & Details |
| --- | --- |
| 11 a.m. - 2 p.m. | GC Pit |
Funded by Student Government Association and Academic & Student Affairs
Download the First-Gen Day Virtual Background
Display this special virtual background on Zoom and Teams throughout our 2022 celebration to show your pride in our first-gen Panthers!