2021 First-Gen Celebration
Join us November 7 through November 9 to recognize and celebrate our first-generation students! There will be free giveaways, workshops and more.
November 8 was selected as the date for the annual National First-Generation College Celebration to honor the anniversary of the signing of the Higher Education Act of 1965. The Higher Education Act ("HEA") emerged out of President Lyndon B. Johnson's War on Poverty. Much like other hallmark legislation of that era, such as the Civil Rights Act of 1964 and the Voting Rights Act of 1965, HEA was intended to help level a playing field that for too long had been weighed against Americans from minority and low-income backgrounds. In addition to creating federal grants and loan programs to help students finance their educations, the legislation made key investments in institutions of higher education. Additionally, HEA ushered in programs, particularly the Federal TRIO programs, necessary for post-secondary access, retention, and completion for low-income, potential first-generation college graduates.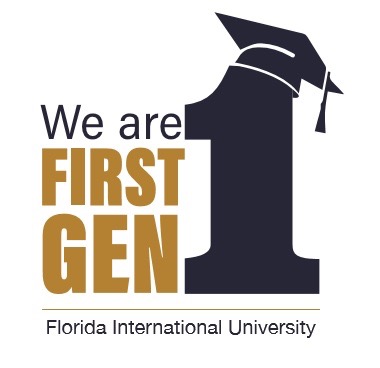 Day 1: First-Gen Kickoff Brunch
Registration is required. Register for the event
Schedule for Sunday, November 7, 2021
Time
Event & Details
11 a.m. - 1 p.m.
Kickoff Bunch
MMC Graham Center Ballrooms
Registration required - 150 guest capacity
Day 2: First-Gen Resource Fair and Workshops
Schedule for Monday, November 8, 2021
Time
Event & Details
10 a.m. - 12:30 p.m.
Resource Fair at Graham Center Pit Area
12:30 p.m. - 1:30 p.m.
Pizza and refreshments at GC 243
Workshops for First-Gen Students - GC 243
1:30 p.m. - 2:30 p.m.
Financial Wellness for First-Gen Students
2:30 p.m. - 3:30 p.m.
How to Navigate the Job Search and your First Job
3:30 p.m. - 4:30 p.m.
The Graduate School Experience
Day 3: First-Gen Conversations - Virtual
These conversations will focus on the experiences of being first-generation at college and in the workplace. Panelists will speak about common challenges, resources and strategies for success.
Funded by Student Government Association and Academic & Student Affairs