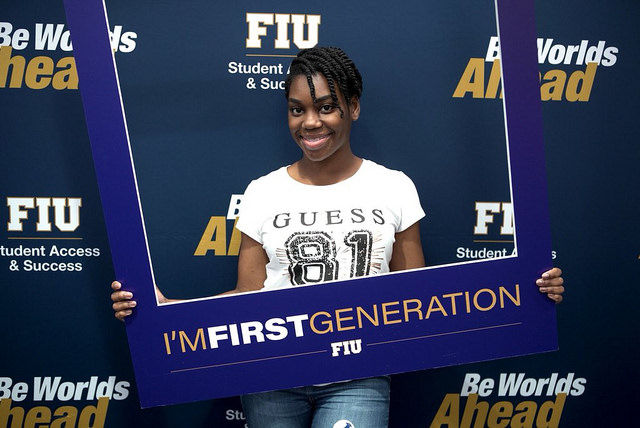 2021 First-Generation Celebration
November 8 was selected as the date for the annual National First-Generation College Celebration to honor the anniversary of the signing of the Higher Education Act of 1965.
First-Gen at FIU
A student is first generation if neither of the student's parents earned a college degree at the baccalaureate level or higher or, in the case of any individual who regularly resided with and received support from only one parent, if that parent did not earn a baccalaureate degree.
First-generation students are part of the foundation on which we built our University. FIU connects first-generation students to a quality education and high-impact practices that enable them to achieve academic success at all levels.
Ensuring first-generation student success is woven into every FIU initiative, service and program and it is intrinsic to our identity. Empowering first-generation students is not the role, vision or mission of one unit but it is the charge of the FIU community.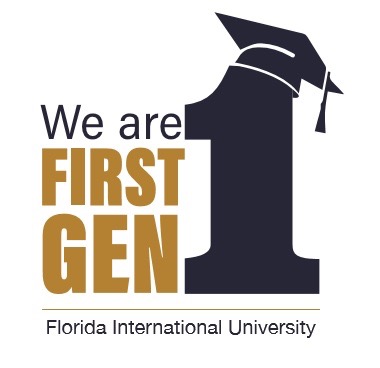 25%

of FIU undergraduates are first-gen students

91.2%

First-to-second year retention rate among first-gen students

No. 5

FIU's ranking in US News & World Report for Social Mobility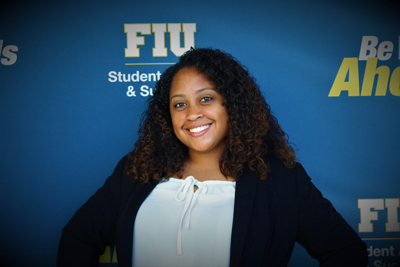 First-Generation Scholarship Recipient Grateful for Opportunity to Help Others
"This scholarship has changed my life because, simply, it is me."

–Justyce Pinkney
Support our First-Gen Students
By supporting our students, you will become a donor and a visionary. Join us in making FIU a beacon of hope committed to propelling our deserving first-generation students to their next horizon.